pan-european assessment, monitoring, and mitigation of stressors on the health of bees
Technical Innovations
Bee handling units to save your work from extra stings
Bumble bees, honeybees, solitary bees – all species of bees are essential for the well-being of humans and the environment. In order to maintain sustainable and healthy bee populations, PoshBee aims to guide beekeepers and environmental managers in their decision-making and everyday practice.
Working hard to achieve these goals, in their everyday effort in the field PoshBee scientists are developing various technical innovations and tools that make the job faster and more precise. In a brand new collection of blog posts, we will collect these suggestions and ideas to share them with the world and make the work of other scientists in the field, as well as beekeepers much easier. Whilst not groundbreaking, the innovations and tools published here may give fellow researchers a shortcut to a solution.
The first edition of the new rubric is devoted to Robin Dean's handy innovations. Robin is a second-generation beekeeper and expert on bees, as well as part of the Red Beehive Company based in Hampshire, England.
The affordable bee-handling box
His first suggestion is a simple, yet effective, bee handling unit – a plastic box, which goes over the bumble bee nest allows the researcher to open the hive and collect samples without being mobbed by angry bees (see photo). Another benefit of this solution is that the transparency of the box allows for the making of photos of the inside of the nest by using your smartphone.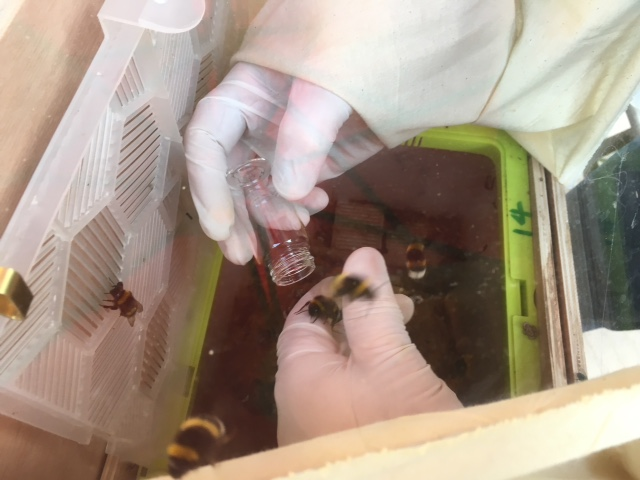 The dead-bee trap
Another handy tool is the dead bee trap, which shows an easy way to determine honeybee mortality. Very few people know that bees are, in fact extremely hygienic creatures, regularly cleaning their dwelling from all kinds of residues. As dead bees are dragged out and dropped away from the hive, the trap catches them and enable the researcher to get a count of how many have died in a given time period (see photo).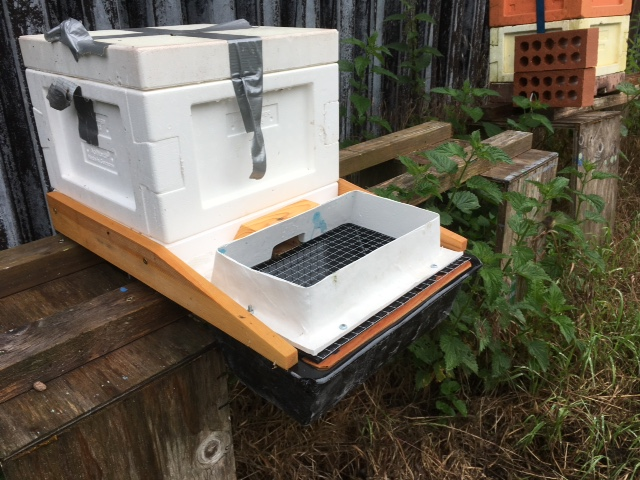 Serial number etching
Another idea that Robin shares is the etching of serial numbers on the frames used during the fieldwork. This method is not only ecological, as the engraving is done with a laser and does not require any additional materials, but it is also a great measure against the mixing of data recording. Additionally, the serial numbers can be easily read in a field environment (see photo).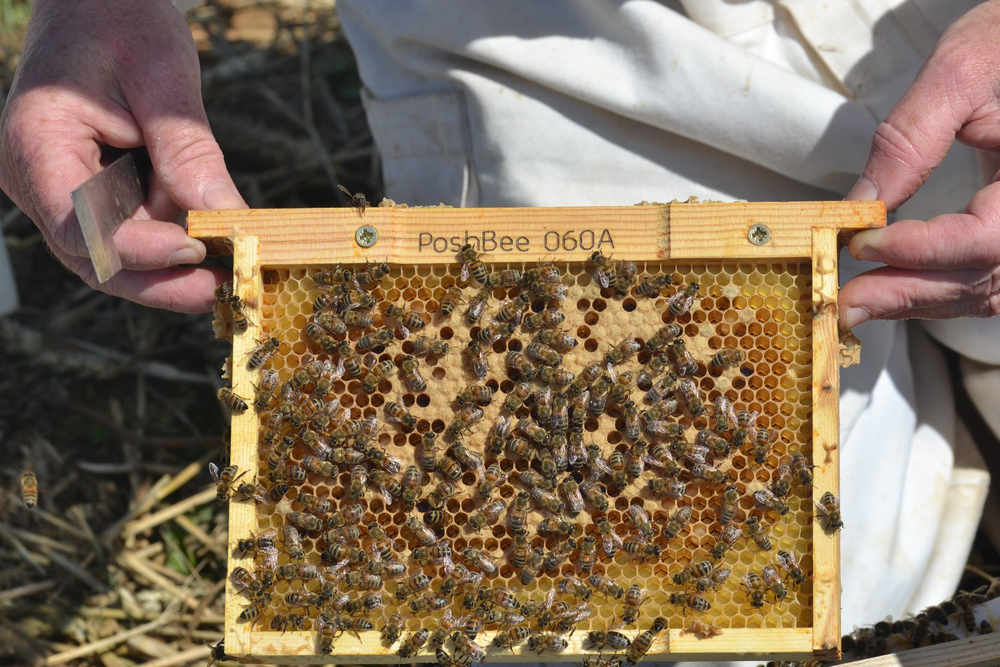 More to come
These are just a few of the handy tools or ideas that could help for a more sustainable beekeeping. We will keep updating this technical innovation platform with further suggestions, so stay tuned!