pan-european assessment, monitoring, and mitigation of stressors on the health of bees
Turning trials into treasures: multi-purpose PoshBee beeswax from semi-field experiments
During PoshBee's final meeting in March 2023, project members were surprised with an unexpected outcome from the project's semi-field experiments. PoshBee partner Robin Dean prepared a gift bag for everyone with goodies made from PoshBee beeswax. The goodies came with some handy instructions on how to use the wax to create a boot waterproofer, a lip balm or a hand cream.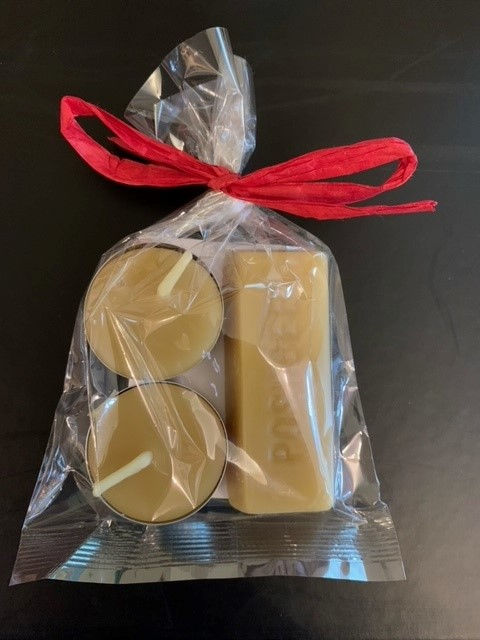 PoshBee beeswax and tealights, wrapped in a compostable cellophane bag and a raffia tie.
This was recovered from the colonies used in PoshBee's semi-field experiments. It was then processed with heat, hot water, gravity and a fine filter cloth to remove impurities and dross. No chemical bleaching process was involved which means that the wax is not as yellow as the one for sale but it smells nicer and is not harmful to the environment!