pan-european assessment, monitoring, and mitigation of stressors on the health of bees
PoshBee paper introduces Osmia brevicornis as a potential model organism to explore pesticide risk
The connection between diet and pesticide resistance in bees have recently received attention, both in PoshBee and outside. When experimentally testing pesticide risk to bees, only pollen generalists are used. What about pollen specialist (oligolectic) species? A new PoshBee paper introduces the wallflower mason bee (Osmia brevicornis) as a potential model species to study the effects of pesticides on a bee specialised on the cabbage family, including the common European field crop oilseed rape.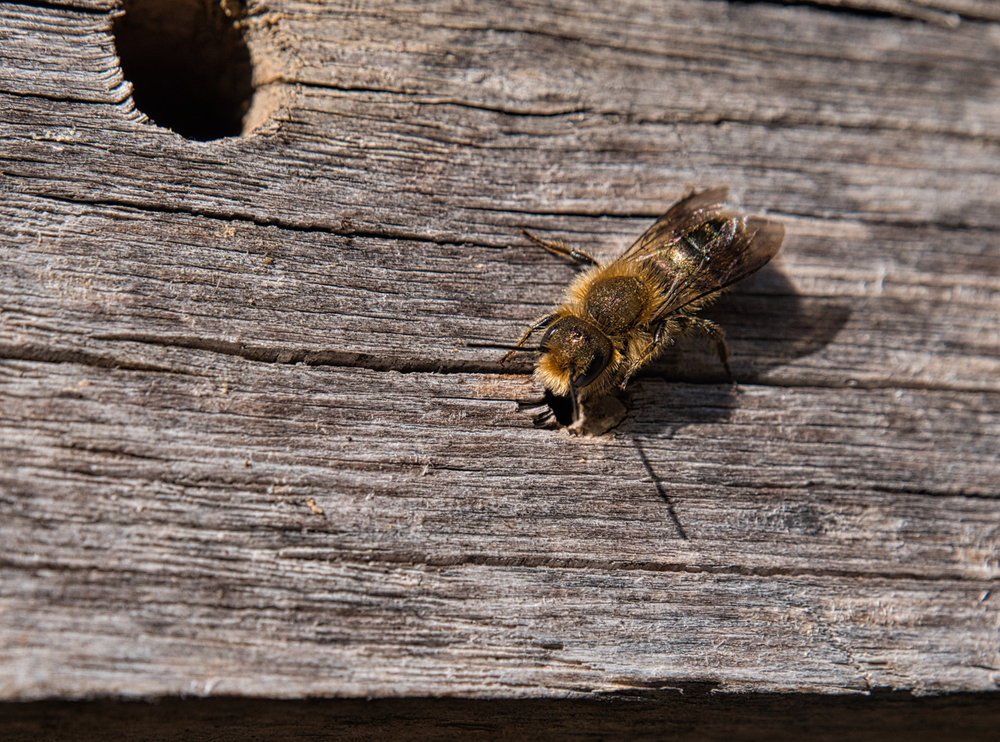 Osmia brevicornis. Credit: Wilhelm Osterman.
Researchers show that the wallflower mason bee might be a better candidate than the commonly used red mason bee or the orchard mason bee when studying the effects of pesticide use in oilseed rape. While other mason bee species generally do not prefer to gather pollen from oilseed rape (and suffer reduced fitness when they are restricted to it) the wallflower mason bee will. They encourage a larger variety of model species within research on pesticide risks to pollinators, and to take the dietary needs of the species into account.

Read the full paper here.