pan-european assessment, monitoring, and mitigation of stressors on the health of bees
New bee health tool: Beekeepers' and Growers' surveys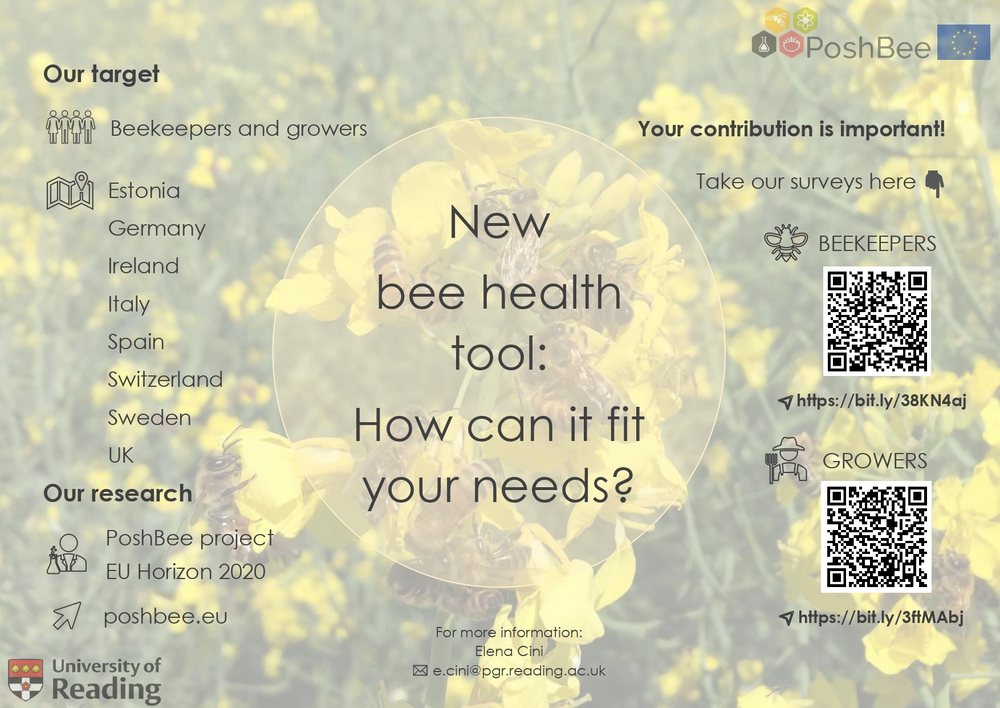 PoshBee is developing a new tool which gives a rapid insight into the health of beehives. The studies conducted by the University of Reading aim to gather beekeepers' and growers' attitudes towards new bee health tools for pollination services. The studies are targeting beekeepers and growers from Estonia, Germany, Ireland, Italy, Spain, Sweden, Switzerland, and the UK. The findings of these surveys will help us support beekeepers in supplying good quality pollination services.
Are you a grower or a beekeeper from one of the latter countries? Check out the surveys (via the link or QR code below) and help us understand how the tools can fit your needs!
THE DEADLINE FOR TAKING THE SURVEYS HAS BEEN EXTENDNED UNTIL 31 JANUARY 2021.