pan-european assessment, monitoring, and mitigation of stressors on the health of bees
The All-Ireland Pollinator Plan: developing guidelines and mapping system for pollinators in Ireland
On 16 September, Jane Stout of Trinity College Dublin spoke about science and policy for pollinator protection at the ReNature Training Course that took place online between 14-16 September. Jane outlined the pollinator decline challenges that Ireland faces and elaborated on the cooperation between scientists and policy-makers for achieving the goals of returning food and shelter for pollinators across public, private and farmed land. Another crucial goal is to achieve ecological balance that would assure that future generations will enjoy sustainable agriculture and healthy habitats.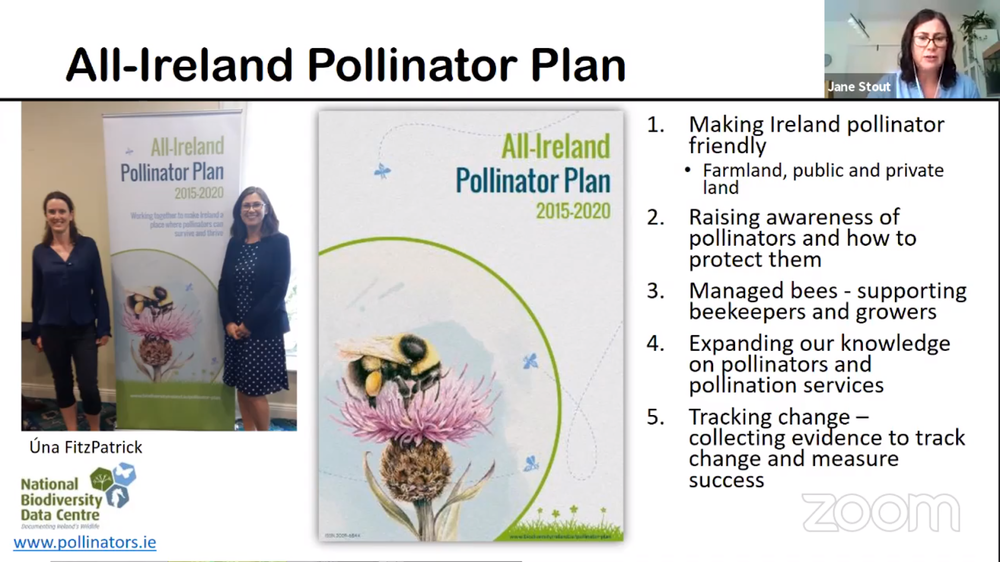 The researcher outlined the results of the first period of the All-Ireland Pollinator Plan (2015-2020). The goals of the Plan are to make Ireland pollinator friendly by focusing on actions on farmland, public and private land. Raising awareness, supporting beekeepers and growers, as well as collecting evidence for tracking change in pollinators are also part of the plan.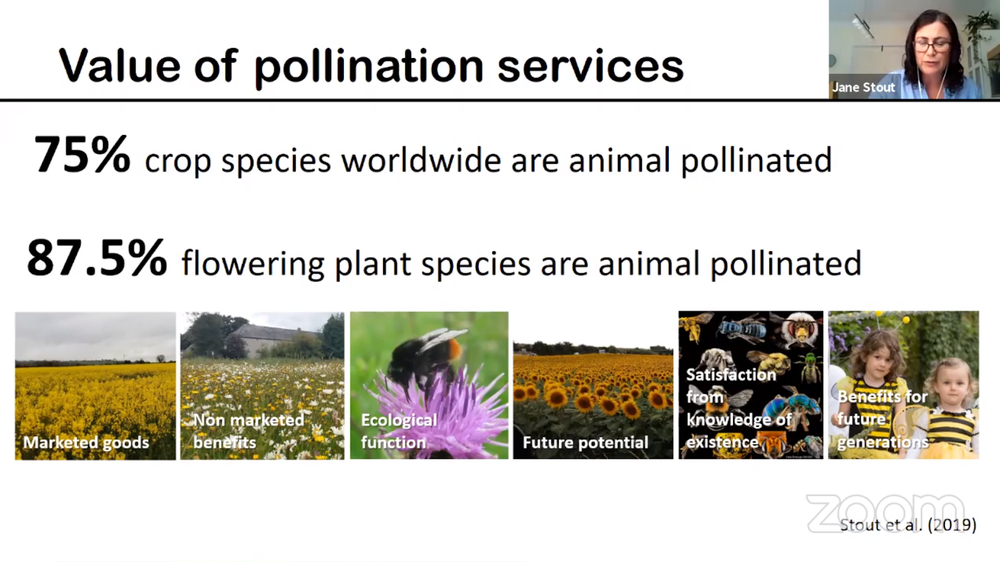 Jane introduced the evidence-based guidelines developed for specific groups - farmland owners, councils, local communities, businesses, gardens - that aim to provide information about the ways in which those stakeholders can help pollinators, as well as the mapping system of All-Ireland sites, which provides data on various types of pollinators.
Watch Jane's presentation here.
Learn more about the All-Ireland Pollinator Plan here.